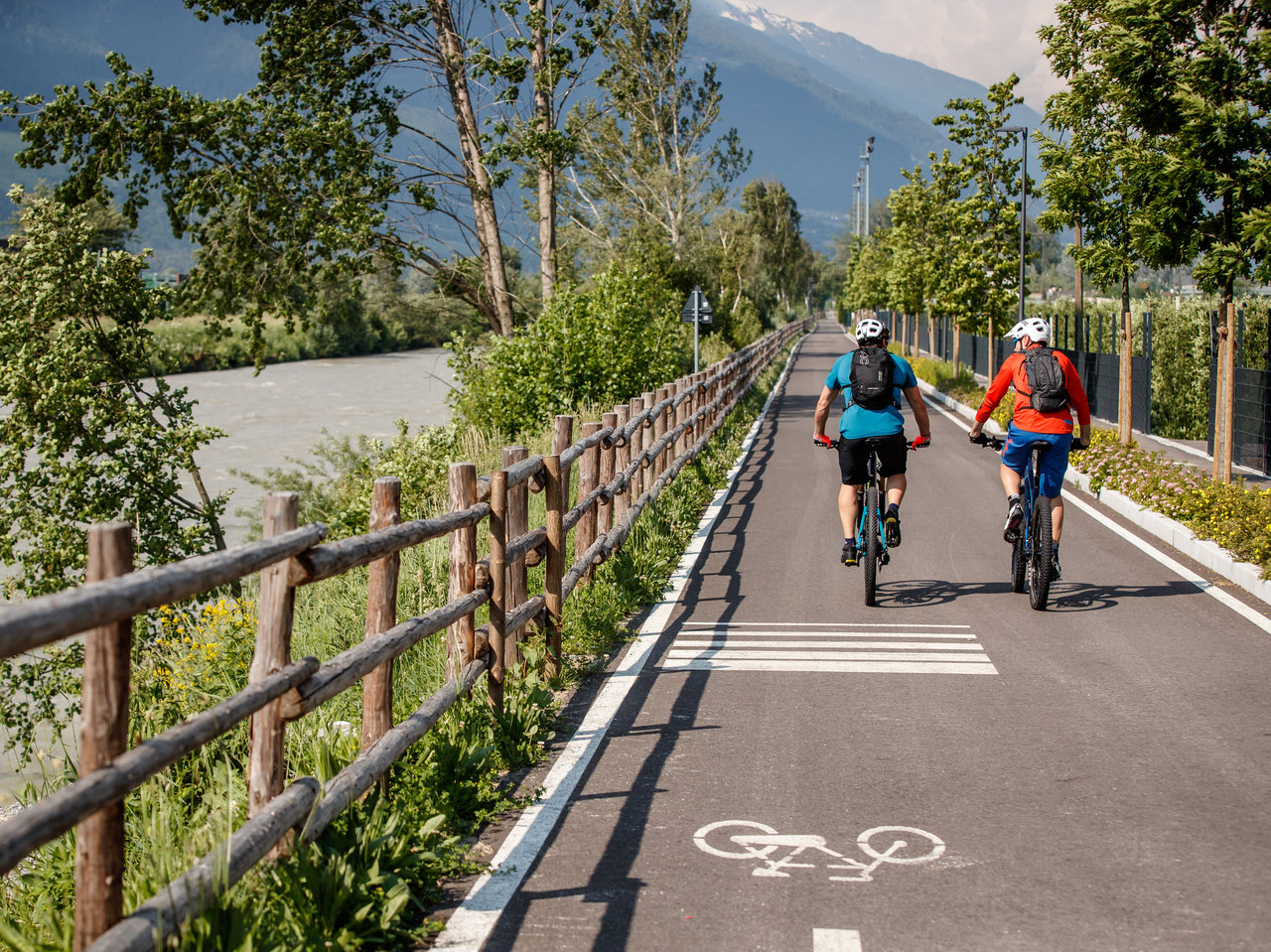 In the footsteps of the ancient Romans
By bike or E-Bike through the scented apple orchards and idyllic landscapes of the Val Venosta valley - the sunny biking area! Take a bike ride on the cycle path along the Via Claudia Augusta - whether alone, as a couple or with the kids.
Starting point:

Hotel Waldhof (5 minutes by bike to the cycle path)

Route:

Val Venosta cycle path to the Lake Resia (74 km).

Duration:

approx. 6h 25 min

Return:

You can return by bike or with the Val Venosta train. We also recommend doing this tour in the opposite direction.